Plastic Surgery Digital Marketing Services
What is Digital Marketing for Plastic Surgeons?
Digital marketing refers to any effort to promote your services or spread the word about your plastic surgery practice through the use of electronic devices or the Internet. Simply put, digital marketing strategies are any tactics you use to increase the number of people who see your brand, capture prospects' attention, and persuade them to choose you over competitors. Plastic surgery digital marketing is a combination of art and science.
It's a science because it takes a lot of research and analysis to choose the right digital marketing strategies to reach out to your target audience and effectively convey the desired message.
What Are the Advantages of Plastic Surgery Digital Marketing?
Without some kind of online medium—whether it's your website, a third-party review site, social networks, or a search engine—the chances of a prospect learning about your plastic surgery practice and scheduling an appointment are slim. In other words, regardless of the size or specialty of your practice, digital platforms are now inextricably linked to the patient journey. You can be confident that plastic surgery digital marketing will help you reach and acquire more patients.
Increased online visibility
Search engine optimization (SEO) strategies, for example, will allow your plastic surgery practice to be easily found on the channels your patients use the most. People are more likely to investigate the first options that appear in search results. As your online visibility grows, prospects are more likely to check out, interact with, and visit your practice.
When prospective patients conduct a Google search for a service, Google uses their IP addresses to determine their location in order to provide local results. Appropriate digital marketing tactics will inform search engines about the physical location of your practice, exposing it to more prospects in your area.
Not only does digital marketing help you get found online, but it can also change how potential patients perceive your plastic surgery practice. For example, ranking high in search engine result pages will instantly increase the credibility of your practice. In fact, this is one of the first steps toward becoming a well-known service provider.
Increased Website Traffic
Targeting is used in a variety of digital marketing practices, including local SEO and paid ads, which means narrowing the focus of your marketing efforts to attract only the people who will be most interested in your services. If you have a mobile-friendly website, focused efforts will bring in high-quality organic traffic. This will increase engagement and patient volume compared to when your efforts are broad and not targeted to a specific audience.
Marketing increases sales, which allows your plastic surgery practice to stay afloat. Digital marketing, on the other hand, allows you to cultivate relationships. Building relationships with patients will result in repeat plastic surgery practice. Your customers will be loyal to your company. As a result, they will gladly refer your plastic surgery practice to others, resulting in increased revenue and satisfied patients. It's a never-ending cycle of goodness, as many plastic surgery practices have discovered!
Digital marketing services for plastic surgery
Optimization for search engines (SEO)
One of the most powerful digital marketing strategies is search engine optimization (SEO). It entails optimizing your website and web content in order for them to appear in relevant Google search results. Users who find your website via Google may become patients in the future.
We can assist you with email marketing as a final plastic surgery digital marketing plan. You may reach potential patients straight into their inboxes by using an email marketing plan. You can send monthly newsletters, practice updates, or educational materials.
PPC (pay-per-click) marketing
Another plastic surgeon digital marketing strategy is pay-per-click (PPC) advertising, which allows you to reach users via Google search results. PPC focuses on paid ads that appear above organic search results, whereas SEO optimizes for organic rankings.
The goal of digital marketing for plastic surgeons is to persuade them to visit your office, but in order for it to be effective, you must first have something that will interest consumers. You should employ content marketing. Content marketing is a method for attracting users to your website that relies on a range of informative content.
Marketing on social media
When it comes to marketing to people online, you have to meet them where they are, and with the typical user spending 28% of their online time on platforms like Facebook and Twitter, social media is a great place to start.
Web development and design
With responsive web design, make a good first impression on your prospects and patients. A unique WordPress website is created for your clinic by our plastic surgeon digital marketing agency. We link your site with your customer relationship management system (CRM), add before and after galleries, and search engines optimize it.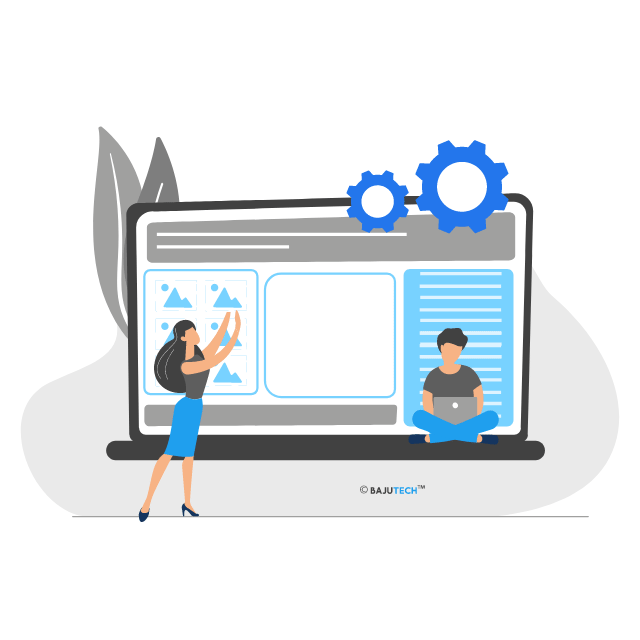 Plastic surgeons are taking advantage of every available opportunity to hone their digital marketing skills. Investing in plastic surgery digital marketing services can assist you in increasing revenue, attracting more leads, and converting more visitors.